Your Masculine and Feminine Core Archetypes: How Are They Different?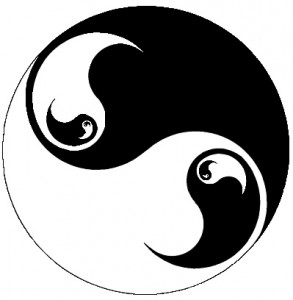 Have you wondered yet how much you really need the archetypes of the "other gender" in your life?
That is, if you're a man, have you wondered how much you "really need" the four core feminine archetypes?
And if you're a woman, have you wondered how much you "really need" the masculine qualities in your life?
If so, you're not alone.
Yin and Yang not only embody classic masculine and feminine qualities, but each carries the "seed" of one within the other
The Core Masculine and Feminine Archetypes: A Quick Review
There are four each of the core masculine and feminine archetypes. Three of each are the "power archetypes" – those which we must understand and incorporate during our first adult life mastery journey. And one of each is a "reserve" or "battery power backup" archetype – designed to give us a bit of extra "juice," or to give us a little "breathing room."
Four Core Masculine Archetypes
All the masculine archetypes are on the bottom half of the core archetypes octant chart above.
Notice also: the Thinking archetypes are on the right-hand-side (for both masculine and feminine archetypes), and the Feeling archetypes are on the left-hand-side (again, for both masculine and feminine).
Magician: (NTJ, or Intuitive-Thinking-Judging) Being a visionary, creating reality according to your "big dream,"
Emperor: (STJ, or Sensing-Thinking-Judging) Bringing your desired reality into fruition; building and stabilizing your "empire,"
Hierophant: (NFJ, or Intuitive-Feeling-Judging) Becoming a guru/guide, and
Green Man (a reserve battery archetype): (SFJ, or Sensing-Feeling-Judging) Escape to the "great outdoors," breaking out of the molds that civilization puts on us.
Four Core Feminine Archetypes
All the feminine archetypes are on the top half of the core archetypes octant chart above.
Hathor (The "Love Goddess"): (SFP, or Sensing-Feeling-Perceiving) Reveling in sensual beauty and pleasure,
Empress: (NFP, or Intuitive-Feeling-Perceiving) Connecting, loving, nurturing,
High Priestess: (NTJ, or Intuitive-Thinking-Perceiving) Being contemplative and intuitive, and
Hestia (a reserve battery archetype): (STP, or Sensing-Thinking-Perceiving) "Mending and tending."
We Often "Bundle" the "Other Gender" Archetypes in Our Minds
Some of the very good thinkers in archetypal psychology have suggested "bundling" of the "other gender" archetypes. Here are two examples:
Women Tend to "Bundle" Their Masculine Archetypes into Their Amazon Persona
The first person to do a good "psychology of the feminine" was Antonia Wolff, protégé (and later the lover) of Carl Jung. While Jung wrote many books, Ms. Wolff wrote only one – and it was more of a "pamphlet" than a book. However, Antonia Wolff's book was the inspiration and "launch pad" for Dr. Toni Grant's later book, Being a Woman – a book that influenced millions of lives. Wolff's pamphlet, the Structural Forms of the Feminine Psyche, has been translated from the original German and is available to read online.
Wolff succinctly outlined the elements of feminine psychology into four different modes or dimensions:
The Hetaira (Companion) – corresponding to Hathor (The "Love Goddess"): In Wolff's formulation, this Hetaira (Courtesan) archetype is defined in terms of and in relationship to men,
The Mother – corresponding to the Empress (Isis): Wolff describes this as "motherly cherishing and nursing, helping, charitable, teaching,"
The Medial Woman – corresponding to High Priestess: "The medial woman is immersed in the psychic atmosphere of her environment and the spirit of her period, but above all in the collective (impersonal) unconscious," and
The Amazon – corresponding to the "bundled" masculine archetypes of Magician and Emperor: [whose] "interest is directed towards objective achievements which she wants to accomplish herself."
When women simplify their inner masculine archetypes into the single Amazon, they lose valuable distinctions.
We see that Wolff's Structural Forms include two masculine archetypes, bundled together into the Amazon.
She omits the Hierophant, which is a teaching/mentoring/coaching role. For Wolff, the Hierophant is subsumed into the nurturing aspect of the Mother archetype.
She also omits the Green Man from her "masculine archetypal bundle," together with the Hestia archetype – which is a feminine one. None of these omissions are surprising when we look at them in more detail, which we'll do in a later blogpost.
(Historical note: Did the Amazons Really Exist?.)
The impact for woman of a "bundled" collection of masculine archetypes?
If we were to think of our inner Amazon as just one archetype, we'd miss the significant distinction between being a creative visionary genius (Magician) and being the implementer of structure and order (Emperor) .
Think about this. During his most creative years, Yves St. Laurent had as his close associate Pierre Bergé. St. Laurent was the creative genius, Bergé was CEO and marketing.
Bergé and St. Laurent – the Emperor and the Magician.
When we are clear as to whether we are in "creative" (Magician) or in "sustaining" (Emperor) modes, we can better understand not only our roles and responsibilities, but also our strengths and weaknesses.
For about twenty years, I've been the lead creative scientist in two different companies. When I've been in "creative" mode, I bump into walls. It's been vitally important for me to have others in the CEO (and COO and CFO) roles.
Similarly, creative geniuses in the performing arts – say, choreographers and conductors – need the support of an Executive Director to carry out the business responsibilities, and an effective Board of Directors to shape the organization.
Visionaries need Sustainers; Magicians need Emperors. Being clear about this distinction helps us understand how to shift gears and allocate not only our time and priorities, but our long-term attention within our professional lives.
Men Tend to "Bundle" Their Feminine Archetypes into Their Lover Persona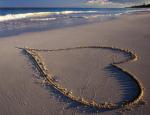 When men simplify their inner feminine archetypes into the single Lover, they also lose valuable distinctions.
Just as women often "bundle" their masculine archetypes into one convenient catch-all Amazon, men similarly tend to "bundle" all of their feminine archetypes into one convenient Lover mode. In my recent blogpost, Moore and Gillette, King, Warrior, Magician, Lover – 2 1/3 Out of Four Ain't Bad!, I analyzed the work of Moore and Gillette, whose book bundles the core feminine archetypes into the Lover.
"Bundling" is a Convenient Shorthand, But Doesn't Solve the "Big Picture"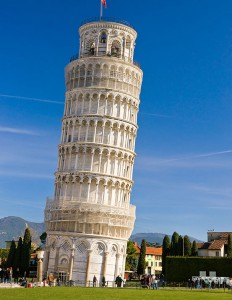 When we "bundle," we tend to simplify too much.
An "unbalanced understanding" leads to being lopsided – like the Leaning Tower of Pisa!
For real life mastery, we need to know, understand, and cultivate each of our six core power archetypes (both masculine and feminine), and know how to use our reserve or "battery-power back-up" archetypes as well.
Each Core Archetype Comes in Both Masculine and Feminine Forms
Each archetype has its own masculine and feminine complements.
For example, the High Priestess also appears as the Sage, or Wise Man.
The Green Man appears in feminine mode as Artemis or Diana, the original "woman who ran with the wolves."
Even those archetypes that would seem to be most gender-specific have their complementary realizations within the opposite gender. For example, the building and sustaining aspect of the Emperor is found in the Roman goddess Minerva, who sprang (fully formed) from the head of her father Zeus.
Think also that the passionate and free Hathor archetype finds her masculine complement in Dionysus, who was fond of both sex and wine. (Think of a "Dionysian feast"!)
The Best Strategy
The best strategy is to master each archetype, in order, one by one.
Ultimately, we need to combine – within ourselves – the strengths and values of each of our core archetypes.
Let's keep in mind that we have an "end-game." We're shooting for a final stage (for this particular "journey") of integration – being able to access and use each archetype at will.
If we desire to be creative, we need to have both our Magician and our High Priestess archetypes. the High Priestess gives us the opportunity to "fill our well." (See Julia Cameron's The Artist's Way.
If we desire to lead effectively within any organization, we need the ability to "treat people warmly" and "treat issues coldly." We need both our Empress and Emperor. (See Micheal F. Andrew's How to Think Like a CEO.
For whatever tasks and challenges lie ahead, we need to access all of our potential. This is the fist stage in the path to personal mastery.
---
Very best wishes as you unveil yourself to yourself in your own inner journey!
Alay'nya
(Alianna J. Maren, Ph.D.)
Author of Unveiling: The Inner Journey
You are the Jewel in the Heart of the Lotus. Become the Jewel!
This Unveiling blog is the theory – archetypes, life journeys, integration. For the practicum, go to the Alay'nya Studio blog – body awareness, movement and dance, Fountain of Youth (energy circulation exercises), and more!
Resources
Connect with Alay'nya and the Unveiling Community
---
P.S. Learning about an authentic women's pathway was important in my own breakthroughs.
Valerie Frankel has written several books on this subject; I've discovered them since writing my own book.
Check out Valerie's works:
Did you grow up with Buffy? Is a sister, niece, or favorite student a Buffy fanatic? Help her learn how Buffy defines the Heroines' Journey – and so much more! Read and give Buffy and the Heroine's Journey: Vampire Slayer as Feminine Chosen One.
Ever wished that there was a book like Campbell's "The Man with a Thousand Faces" – written for you? Your own heroine's archetypal journey! What do myths, legends, fairy tales, and folklore from around the world have to say about you and your own journey? Valerie Frankel's From Girl to Goddess is applicable at all stages of our lives.
Game of Thrones devotee? Valerie has other great books out. Check out Valerie's Game of Thrones e-book on Amazon!
---
Valerie Frankel, Author of From Girl to Goddess, on Unveiling: The Inner Journey
What does Valerie Frankel, author of books such as From Girl to Goddess and Buffy and the Heroine's Journey: Vampire Slayer as Feminine Chosen One, have to say about Unveiling: The Inner Journey?
Ms. Frankel notes:

"She approaches her topic with devotion but also practicality and a deep intuition of human relationships, explaining though personal experience as well as intense research how the archetypes work and how a woman can channel the lover, mother, amazon and mystic to be all she is meant to become. Teachings of Jung, Murdock, Starhawk, and more appear, from ancient myth to modern culture.

"This is not the hero's journey but one specific to the woman, or rather, many women on many different stages of journeying.

Read this and more reviews of Unveiling: The Inner Journey.
---
Copyright (c) 2013, Alay'nya (Alianna J. Maren, Ph.D.). All rights reserved.
Related Posts: Dynamics of Masculine and Feminine Archetypes
Hathor or Hierophant – Who's on Top? – More than just discussing two specific core power archetypes (pleasure-goddess Hathor and guru/guide Hierophant), this addresses our internal dynamics as our masculine and feminine archetypes each vie for power.
Unveiling "Archetypes" and Franklin-Covey "Roles" – A Useful Synergy and Connection – Practical musings – the Franklin-Covey Day-Planner system has us identifying various "roles" and making sure that we give time to each – we can cultivate each of our inner archetypes by matching them with our "roles" and planning time/activities for each role.
Your Six "Power Archetypes" – What Happens When One Doesn't Function? – Written in September, 2011 – and early in the thought-development for different archetypes and their interaction (focusing on the "core power archetypes" and not including the "rest and recharge" archetypes), this overviews why each of our core power archetypes is important.