Recovery from a Major Life Upheaval
We all have those moments – hopefully not too often (or we simply wouldn't survive) – when everything, absolutely everything, comes apart all at once.
Our well-ordered and carefully-structured lives take a major tumble.
This is what happened to me, six months ago precisely.
The landlord let us know that he wasn't renewing the lease. He wanted to sell the property, and tenants were just not a part of his game plan.
We had thirty days to get out.
Thirty days – in which to disassemble a household that had been built up for over ten years.
Almost everyone who had lived there, over the previous ten years, had left something behind. Sometimes large somethings, sometimes small.
The situation was – every nook and corner and cranny was filled with someone's stuff.
Be Careful What You Ask For
For months prior to the great lease-termination-notice, my prayer to the Universe had been that I wanted to get lighter, tighter, and brighter.
I was really sincere about this prayer.
It became the underlying chord and theme for my life.
I had no idea, though, that the answer would involve such a sweeping, overwhelming, and life-altering change.
Getting Into Agreement
The first thing that I had to do – and I would recommend this to ANYONE who finds themselves suddenly in the maelstrom of an overwhelming life-change – was to get into alignment with it.
I had to let go of any resistance, any sense of fighting against this.
Some friends – sincere and helpful friends – wanted me to find legal recourses to delay the inevitable move. I knew in my gut that putting effort into this kind of resistance would be totally out of alignment with what the Universe was offering me.
Instead, I got into agreement with this, real fast.
I said in my heart, Yes, this is painful. Yes, this is disruptive. Yes, this is scary, and most of all – just massively uncomfortable.
But this is what I've called into my life, this is the answer to my prayers, and I'll receive help and guidance – at all levels – and I'll get through.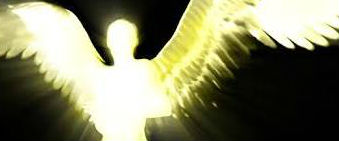 And I DID receive help. HUGE help.
I've joked with friends many times since that members of the Angelic Team for Helping-People-with-Major-Life-Transitions deserved outstanding commendation letters in their personnel jackets, and maybe some serious time off. They certainly worked hard enough!
If I'd been in resistance – if I'd put my energy into wailing and whining, and saying how unfair all of this was – I wouldn't have been open to the help that I received.
Instead, I began to see, recognize, and give thanks for the daily miracles.
These acts of help – many acts of spontaneous support and kindness, and many acts that were way beyond simple serendipity – were my new manna-from-heaven.
Every single day, whatever I needed for that day was brought to me. Boxes and packing materials. Help with packing. A meal. Someone stopping by to purchase something – occasionally out of the blue.
Every single day, I received the blessing that I needed for that day.
It was a magical and blessed (and of course totally exhausting) time.
Giving It Up – More than I Ever Imagined
But clearing out ten years (or more) of accumulated stuff was not easy.
I gave away over 250 books, keeping only those that were part of my scientific, creative, and inspirational life – and just a few "recreational reads."
I sold, gave away, or left behind for others about 80% of my worldly goods.
Clothes, most personal items, scientific and technical and creative books and tools – they all came.
Everyday household items and tools – anything that could be purchased at a hardware store, department store, or major lifestyle items store – they were all released to the universe.
Every several days, we took a truckload to the dump. Every single day, we took an overflowing car or van to the local thrift store.
I held a garage sale, and sold belly dance costumes, resources, and plants.
Every person who was living with me found a soft landing – a new place, just as good (and perhaps even better for them) than what they'd had in my Household.
Every plant found a home. Amazing how readily people scooped up large, healthy plants!
No one wanted a cat. I tried hard to find homes for at least two. No takers.
Thirty days after I'd received notice, I was in a 16′ Budget truck, five cats in their respective cat carriers beside me in the front seat, on a highway going west.
Several hundred miles later, I pulled into my sister's driveway, where she graciously welcomed me (and the five cats – sign of a true cat-lover) to stay with her until I could get a restart on life.
A Real Tower Moment
Yup, taking apart a living situation that had endured for a decade was a real Tower-moment.
It was total life-disruption.
Everything that I had – infrastructure, various jobs-while-writing, my total local support system – came tumbling down.
And – as is typical after a major Tower time – I was exhausted afterwards.
It's taken me six months to rebuild the strength for connecting back with you.
There are some things to share, though. Really important stuff – because we all have these Tower moments in our lives.
They happen again and again. Big ones, small ones – they happen to us and the people in our lives.
And with the pace of life speeding up (yes, it is), they're happening more and more often.
So the big question is, how do we deal?
Maybe even bigger: How do we recognize when such a moment is coming? How do we prepare?
And also, how do we recover/regroup/rebuild after?
How I Got My Mojo Back
In a word – exercise.
Daily walks, starting with a mile, going up to three, settling back to two. (Writer and creativity-teacher Julia Cameron calls this a daily Artist's Walk.)
Daily walks coupled with yoga, then adding in resistance and core.
Then – and I'm not necessarily recommending this, just telling how what I did – adding in a spurt of sword-training and karate moves.
Yup, you heard me.
I've been a belly dancer for the past 30-odd years. I migrated to Oriental dance from the martial arts, where I'd begun with hard-style Shotokan karate, gone through softer forms, and finally ended up (I thought for good) in dance.
Dance is good for total body integration.
In fact, dance is good for a woman's total emotional, energetic, and body integration. (That's part of why I wrote Unveiling: The Inner Journey; to share that message.)
But there I was, two weeks ago, out in the back yard doing Heian Shodan – the first beginner's kata (choreographed movement series) from Shotokan karate.
Integration is good.
But recently, I've needed focus.
After a life-explosion, I've needed to be more yang than yin, and karate is one of those things that is helping me get there.
Evidence that this is working?
Well, I'm writing to you.
For the first time, in over six months.
Just to say hello, and to give you an update.
And to let you know that the next several blogs will have insights, ideas, and practices that will help you (or your loved ones), when these inevitable Tower moments happen.
Until our next time –
With love and laughter – Alay'nya